Thank you, our customers and regular followers, for placing your faith in Solitaire Consulting during this year. It has been another challenging year, but hugely rewarding to work with you all.
I like to get personally involved in all our projects, but as our business grows I can't do everything myself. I am therefore indebted to my team who are, without exception, committed to helping you achieve success.
I am very lucky to have such committed individuals to support me. It was almost a full house when we got together for a festive celebration last weekend at the Somerville Hotel in Jersey.  Unfortunately, Steve couldn't make it over and Carl was still out in Bali. However, it was great to be joined by Corrado, Tim, Tracey, Kenny, Jane, Paula and some of their partners.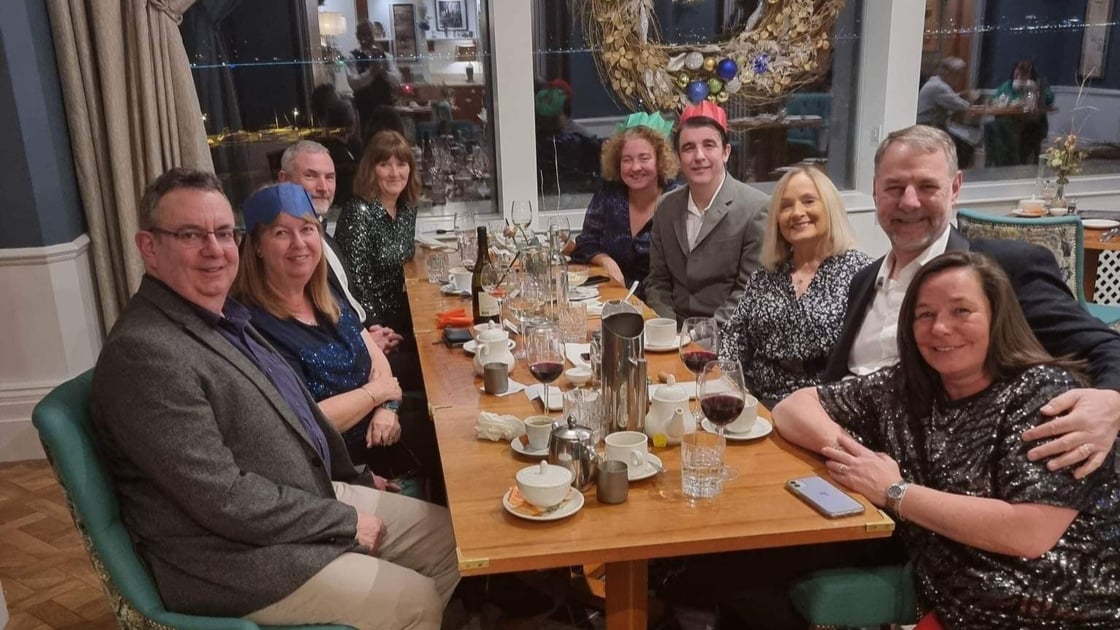 For a small business I do feel we are punching above our weight. We are working with 16 clients at the moment and have a number of opportunities lined up in 2023. Even better, we have a good number of associates available when workloads get too much for the current team.
No project is too small, although we will turn down ones that maybe too large. We know our limits and do prefer to work with small to medium sized businesses.
We also continue to work with a number of partners and technology vendors. However, we remain independent and won't compromise this by entering into partnerships with any of the core system providers in the sectors we specialise in.
My plan is to continue to organically grow the business in 2023 and look forward to working with as many of you as possible.
I am aiming to continue sending emails roughly twice a month. Do let me know if you feel this is too frequent, or not frequent enough. I will take note and try and please the majority! These emails are supplemented by blog posts here on our website, where I hope to share content curated from other members of the team.
Thank you once again for your custom and continued interest in my content this year. I wish you and your families health and happiness for the festive season and good fortune in 2023.
Please note our office is closed from Friday 23rd December until Tuesday 3rd January 2023.